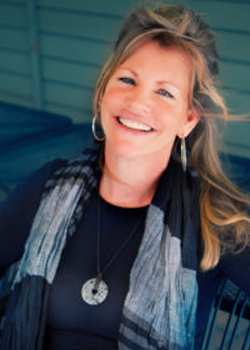 In 1987, Yvonne and her husband Rich, co-founded the non profit Challenge Day program and organization and the Be The Change Movement.
Since then, their work has spread to millions of people around the world. They have been featured twice on the Oprah Winfrey show, had a Documentary series on MTV called If You Really Knew Me and their work has been highlighted in several international documentaries and TV appearances. 
Yvonne and Rich were honored as champions of Forgiveness by the world wide forgiveness society and featured as Champions of Change in Tom Brokaw's nationally aired documentary, Bridging the Divide.
Co- author of the book Be the Hero You Have Been Waiting For, Yvonne is a powerful motivational speaker, facilitator and community builder sharing her message of Peace around the world.