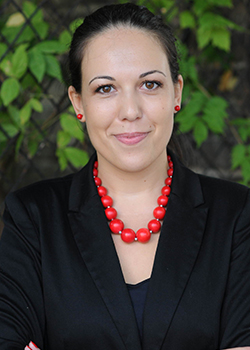 Branka Panic is a civil society professional, committed to advancing international development, human rights protection and effective altruism. She started her career at the Stability Pact for South-Eastern Europe, where she worked on strengthening peace, democracy and human rights. She later joined the European Fund for the Balkans (EFB), where she designed and implemented initiatives focused on strengthening democracy, regional cooperation and European integration. She has extensive experience in capacity building through advanced leadership programs and policy development through evidence-based research and advocacy. Her most recent project at EFB is the Civil Society Forum of the Western Balkans, a platform that promotes sustainable dialogue between decision makers, activists, grassroots organizations, researchers and other representatives of post conflict civil society. As community leader, she was active in providing humanitarian aid to refugees at the height of the refugee crisis and organizing community activities in order to make the integration process effective. She is the founder of a local craftivism movement, empowering citizens to express their creativity through crafts – later donated to refugees.
Branka has a BA in Political Sciences and a MA in International Security from the University of Belgrade, Serbia, with a focus on securitization, societal security and discourse analysis. She became a Rotary Peace Fellow in 2017 at the Duke-UNC Rotary Peace Centre, where she researched effective strategies of conflict prevention, resolution and making peace sustainable. She graduated in 2019 at Sanford School of Public Policy at Duke University, earning a master's degree in international development policy and specialization in international peace and conflict resolution.
Branka is passionate about conflict prevention, peacebuilding and restoring the rights and dignity of victims of social and political injustice and violence. She is eager to tackle those challenges by using new technologies, digital tools and artivism.