"If we train our youth properly, we need not have any fear as to the future of the world." — Inaugural Address, 1949 Rotary Convention, New York, New York, USA
Peace now, and peace for the future is why we have developed a full day of activities to train these future leaders in peace and conflict resolution.
All participants must fill out and return a release signed by a parent or guardian.
Location:
Ontario Gateway Hotel, 2200 E. Holt Blvd, Ontario, California
Program Time: 
begins at 8am and ends at 5pm
Opening General Session
Students rotate through the following sessions:
Outward Bound Peacebuilding – Ana Patel
New Gen Peacebuilding – Patricia Shafer
Positive Pillars of Peace – Positive Peace Activators
Standing Up for Others: Upstanders Needed – Dr. Heather Dwyer Sadlier
Service Project:
Packing 10,000 Meals with The Outreach Program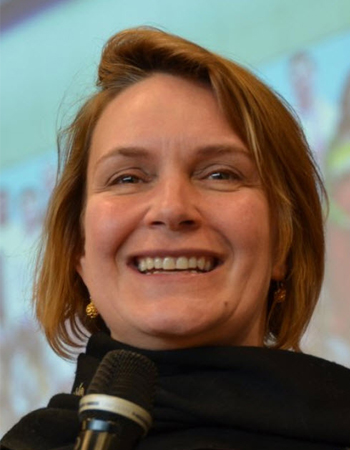 Ana Cutter Patel, Executive Director, Outward Bound Center for Peacebuilding
As the Executive Director, Ana leads the organization's work to use active learning to challenge and inspire leaders to build peace together. This approach is called experiential peacebuilding, which connects experiential learning or "learning by doing and reflecting," with peacebuilding practice. Over 2,000 individuals have participated in Outward Bound Peacebuilding's programs, trainings and workshops across the globe.
Ana brings over 25 years of experience in international peacebuilding, development and human rights to this work. Her background spans from building a gravity water system as a U.S. Peace Corps Volunteer in the Dominican Republic; to teaching international conflict issues at Columbia University; to training governments and civil society organizations on issues related to human rights and the demobilization of combatants.   Her co-edited volume, Disarming the Past: Transitional Justice and Ex-combatants was published in January 2010. Ana graduated from Lewis & Clark College in Portland, Oregon and received a Master's of International Affairs from the School of International and Public Affairs at Columbia University. Ana is a Rotary International Peace Fellow and a 2016 Visionary of the Hearts on Fire Foundation. In April 2017, she was named a Global Peace Index Ambassador by the Institute of Economics and Peace.  Ana is also an adjunct lecturer at the Center for Global Affairs at New York University.
PATRICIA SHAFER is Exec. Director – NewGen Peacebuilders; Sr. Fellow, Peace Education – Alliance for Peacebuilding; and Rotary Positive Peace Activator. In addition, Patricia is Chief Catalyst of Mothering Across Continents delivering education projects in East Africa, nominated by South Sudan for a UNESCO literacy prize.  She holds an MSc, Consulting and Coaching for Change – Oxford Univ., UK, and HEC France; and MBA, Northwestern Univ. Kellogg Graduate School of Management.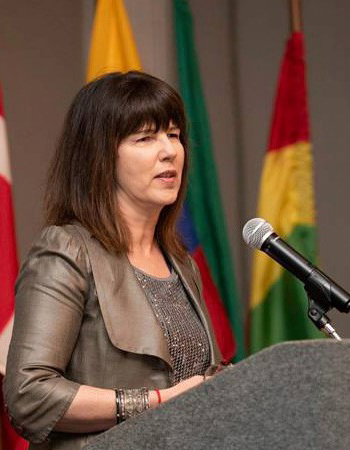 Dr. Heather Dwyer Sadlier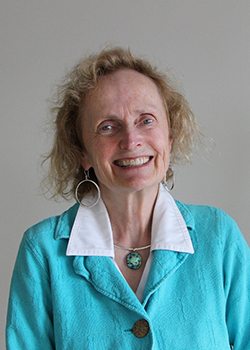 Dr. Heather Dwyer Sadlier is an Associate Professor of Education at the University of New England. Her courses and workshops address diversity issues and controversial topics in education. She encourages personal bias awareness, so that we can each recognize and intercept our own biases before they can harm the "other." We can then be the ones who "make the difference," by refraining from making assumptions or judgements and, instead, standing up for "others." In the words of Maya Angelou: "In all my work, what I try to say is that as human beings, we are more alike than unalike."