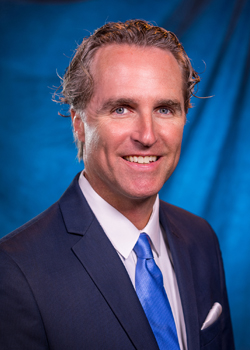 Director, Corporate Affairs
As Director of Corporate Affairs for The Kroger Company, John Votava oversees all communications for the Ralphs brand in Southern California. Additionally, he is responsible for the planning and execution of corporate social responsibility programs that feed the human spirit and partnering on government relations.
As a seasoned communications professional, he has managed proactive, reactive and crisis communications, both externally and internally, for corporations and agencies in the telecommunications, technology, real estate, and entertainment industries.
Prior to The Kroger Company, Votava held a variety of communications roles over 13 years at Sprint, where he was a primary point of contact for global, national, local, financial, and trade media interested in the company's products and services.
He has also worked for several Orange County, CA-based public relations agencies, specializing in planning, execution and delivering results for companies large and small on the local, national and global scale.