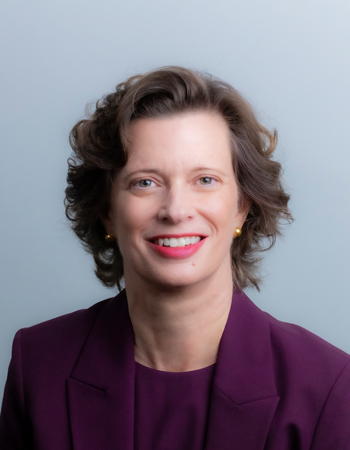 Michelle Nunn
President and CEO of CARE USA
Since July 2015, Michelle Nunn has been president and CEO of CARE USA, a leading humanitarian organization that fights global poverty and provides lifesaving assistance in emergencies. Last year, CARE worked in 93 countries and directly reached 63 million people in FY2017.
Nunn took the helm of CARE in 2015 and has spearheaded an ambitious strategy to reach 200 million of the world's most vulnerable people by 2020. Under Nunn's leadership, CARE has invested in innovative new programs and partnerships with private corporations and other nonprofits to increase its impact. Since assuming leadership of CARE, Nunn has set a goal of increasing CARE's micro-savings program from 7 million participants to 60 million participants by 2028.
Before joining CARE, Nunn had built an illustrious career of civic and public service as a social entrepreneur, a nonprofit CEO, and a candidate for the U.S. Senate. She co-founded the volunteer-mobilization organization Hands On Atlanta, and expanded it from a single entity to a national network of more than 50 affiliates. Nunn oversaw that group's merger with Points of Light, creating the world's largest organization dedicated to volunteer service, with affiliates across the globe engaging more than 70,000 corporations and nonprofit organizations. Nunn served as Points of Light CEO from 2007 to 2013.
A Phi Beta Kappa graduate of the University of Virginia, Nunn majored in history with a minor in religion and earned her Master's Degree in Public Administration from the Kennedy School of Government at Harvard University. She also received a Kellogg Fellowship to study faith and social justice in more than a dozen countries, from Peru to Namibia to Jordan.
Nunn currently lives in Atlanta with her husband, Ron Martin, and their two children, Vinson and Elizabeth.