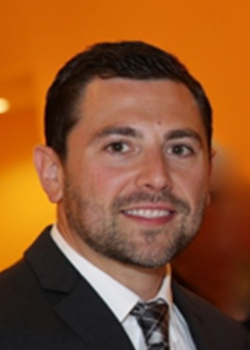 Randy Lioz, Director of Better Angels California
Randy Lioz is the director of the California office at the nonprofit Better Angels (better-angels.org), one of the leading national groups focused on reducing political polarization, with over 8,000 members in all 50 states. He's been working with that organization in various capacities since 2017, the year of its founding, helping them to grow to roughly 700 members in California, with six local alliances throughout the state.
As coordinator for Southern California, Randy leads a team of around 60 volunteers, holding events from San Diego to Paso Robles. He is also a trained moderator for the organization, regularly leading workshops all over Southern California, in addition to writing regular columns for The Conversation—Better Angels' media site—and occasionally appearing on the Better Angels Podcast.
Randy also does consulting for automotive clients, having worked for nearly 20 years in the automotive industry. He's spent his career doing forecasting and analytics, working for brands like Kelley Blue Book and Autotrader, and in advertising for Ford vehicles. He occasionally writes for an automotive consumer education website.
Randy is also an experienced professional wedding officiant, a soccer goalie and a frequent amateur chef.
He grew up on Long Island, NY. After getting his undergraduate degree in economics from Duke University, Randy made his way across the country, living in Michigan—where he got his MBA from the University of Michigan—and Santa Barbara, before settling in Irvine, where he lives with his loyal dog Ferry.