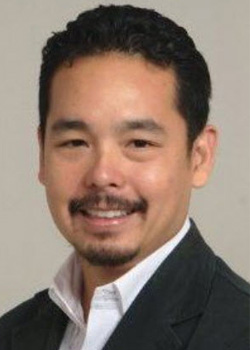 Inspired by a mother from Hiroshima, Ray has devoted his professional career to unofficial diplomacy, cross-cultural exchange and peacebuilding. As the Director of UME, a Boston based organization, he has designed and supervised peacebuilding institutes for over 2500 educators in nine Middle Eastern/North African (MENA) countries, the US, Spain, and Japan over the past 20 years.
UME programs have been endorsed by former US Sec of State John Kerry and praised by senior US State Department officials "to be among the best planned, managed and most effective public diplomacy efforts overseen by the Department."

Ray's programs have been featured in numerous newspapers around the world including the New York Times, Boston Globe, Japan's Yomiuri Shimbun, Spain's El Pais, Jordan's Al-Araiand Morocco's Le Matin. In 2016, his Op-Ed was published in USA Today. He has also made appearances on PBS via NHK World, SNRT (Morocco) and Radio Tunis. 

Ray has been an invited speaker at TEDx, the Massachusetts State House, the Dayton International Peace Museum, the US embassy of Tunis and numerous universities such as the Sloan School of Management at M.I.T and the Fletcher School of Law and Diplomacy at Tufts University. 

Ray received his Master's degree in Conflict Resolution from the Fletcher School at Tufts University and his BA from Wesleyan University. He is a certified mediator under M.G.L. ch.233 § 23C. 

Ray is fluent in English and proficient in Japanese and Levant Arabic.