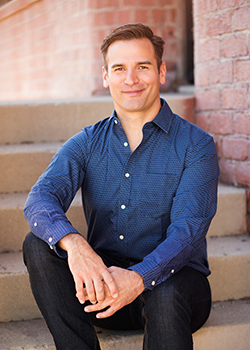 Ross Szabo is a social innovator who pioneered the youth mental health movement. He is the Wellness Director at Geffen Academy at UCLA. Ross is also an award-winning speaker, author and the CEO of Human Power Project, a company that designs mental health curriculum.
Ross has spoken to more than 2 million people about the importance of mental health and provided a positive example to empower them to seek help. During his 8 years as Director of Outreach fir the National Mental Health Awareness Campaign, he created the first national youth mental health speakers' bureau in the country that is now a part of Active Minds. He has trained over 50 mental health advocates
who have spoken to millions of people.
Ross is the co-author of Behind Happy Faces; Taking Charge of Your Mental Health and a blogger for The Huffington Post. His tremendous efforts in the mental health field have led to him receiving the 2010 Didi Hirsch Erasing the Stigma Leadership Award, 2012 Changing Minds Award and his advocacy work was entered into the Congressional Record by Congressman Patrick Kennedy.
Human Power Project's first curriculum titled, Behind Happy Faces, is being utilized by over 200,000 students. The curriculum received the Excellence in Education Award from the Association of Fraternity and Sorority Advisors. It is used at numerous colleges including; Cornell University, M.I.T., the University of Pennsylvania, Duke University, Oregon State University and UC Irvine. Behind Happy Faces is also used at top private schools, public school districts and was featured at Lady Gaga's Born This Way Retreat.