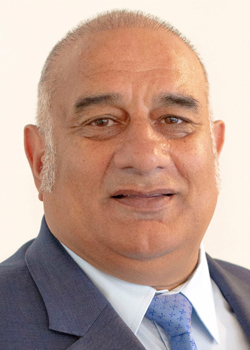 Tony Sharma, born in Slough, England, studied textile engineering in Cardiff University (UWIST), and worked in the textile business before establishing Land & Company, a property company involved in investments and construction in the UK, USA, and Dubai in 1988.  He is Vice-President of Nanoland Global Ltd., established in 2012, providing to developing countries, cutting-edge technology that is not available on the open market.
Tony is the 2019-20 District Governor for Rotary District 1130 (London, UK) and is a member of the Rotary Club of Tower Hamlets. A Rotarian for 27 years, he has participated in projects and programmes in the UK and internationally, most recently in Mexico, Brazil, Albania, India, Ethiopia and South Africa.  He has participated in National Immunization Days in India, Ethiopia, and Pakistan.  He was the District 1130 International Chair (2006-09) an District Polio Chair (2016-17).  He is also a member of the RAG for Peace and the RAG Against Slavery.
In London, Tony has led volunteer teams for marshalling duties at the London Marathon and other running and cycling events for over 12 years.  He is the Founder of the Rotary Dragon Boat Festival (1997), Rotary in The Lord Mayors Show (1999), and London New Year's Day Parade (2001).